The CIA inspector general's office has said it "mistakenly" destroyed its only copy of a comprehensive Senate torture report, despite lawyers for the Justice Department assuring a federal judge that copies of the documents were being preserved.
The erasure of the document by the spy agency's internal watchdog was deemed an "inadvertent" foul-up by the inspector general, according to Yahoo News.
One intelligence community source told Yahoo News, which first reported the development, that last summer CIA inspector general officials deleted an uploaded computer file with the report and then accidentally destroyed a disk that also contained the document.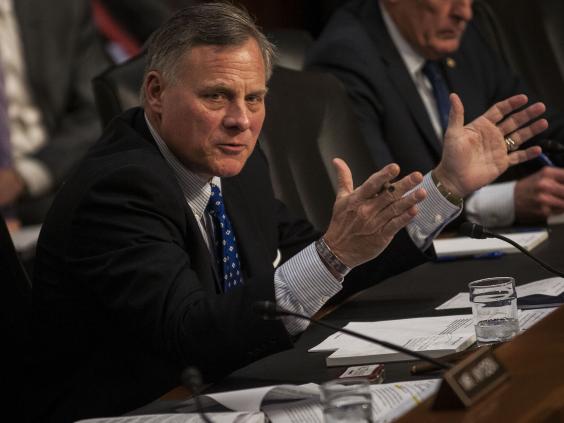 The 6,700-page report contains thousands of secret files about the CIA's use of "enhanced" interrogation methods, including waterboarding, sleep deprivation and other aggressive interrogation techniques at "black site" prisons overseas.
The full version of the report remains classified, but a 500-page executive summary was released to the public in 2014.
Christoper R. Sharpley, the CIA's acting inspector general (CIA IG), alerted the Senate intelligence panel that his office's copy of the report had vanished in August.
And Senator Dianne Feinstein, the driving force behind the 2014 report, sent letters to the CIA and Justice Department confirming the spy agency's inspector general "has misplaced and/or accidentally destroyed" its copy of the report.
Douglas Cox, a City University of New York School of Law professor who specialises in tracking the preservation of federal records told Yahoo News: "It's breathtaking that this could have happened, especially in the inspector general's office - they're the ones that are supposed to be providing accountability within the agency itself."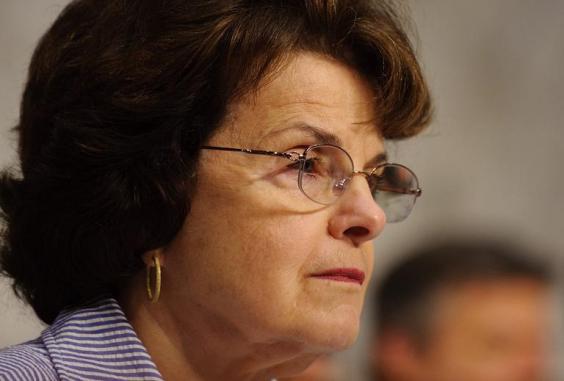 "It makes you wonder what was going on over there?"
Another copy of the report exists elsewhere within the CIA, which is waiting for the conclusion of a years-long legal battle over the document.
Senate Intelligence Committee Chairman Richard Burr opposed the publication of the report in 2014. Since taking power he has attempted to recover copies of the report that were distributed throughout the Obama administration.
Last week, a federal appeals court panel blocked an effort to reveal the full version of the controversial report under the open records law, claiming the document was not subject to the Freedom of Information Act (FOIA) because the document is officially controlled by Congress.
Congressional documents are exempt from the open records law.
Feinstein is now calling for the CIA inspector general to obtain a new copy of the report to replace the one that disappeared, according to The Hill.
In a letter to John Brennan, Director of the CIA, she wrote: "Your prompt response will allay my concern that this was more than an 'accident'".
World news in pictures
World news in pictures
1/30 1 September 2016

The moon covering the sun, leaving a ring of fire effect around the moon, during an annular solar eclipse, seen from Saint-Louis, on the Indian Ocean island of La Reunion

AFP/Getty Images

2/30 1 September 2016

Smoke rising close to the Syrian-Turkish border town of Jarabulus. Turkey denied a US claim it had agreed a truce with a Kurdish militia targeted as part of its week-old intervention in Syria but Turkish-backed fighters confirmed a lull in the fighting. In an unprecedented operation, Turkey sent tanks into Syria to help Arab rebels clear the border area of Islamic State (IS) jihadists and halt the westward advance of a US-backed Kurdish militia, which Ankara sees as a terrorist group

AFP/Getty Images

3/30 31 August 2016

A wounded supporter of Gabonese opposition leader Jean Ping lies on the ground in Libreville, during clashes with riot police as part of a protest sparked after Gabon's president Ali Bongo was declared winner of last weekend's contested election. Protesters shouting "Ali must go!" tried to storm the offices of the election commission shortly after authorities announced his re-election by a narrow majority. Bongo won by a narrow 5,594 votes of a total 627,805 registered voters

AFP/Getty Images

4/30 31 August 2016

Students wave the Malaysian flag during the 59th National Day celebrations at the Independence Square in Kuala Lumpur, Malaysia

AP

5/30 31 August 2016

Mount Sinabung spews volcanic ash into the air during an eruption in Karo, North Sumatra, Indonesia

REUTERS

6/30 31 August 2016

A man pedals his cycle rickshaw during monsoon rains in New Delhi, India

REUTERS

7/30 31 August 2016

Crowds of people throw tomatoes at each other, during the annual "Tomatina", tomato fight fiesta, in the village of Bunol, 50 kilometers outside Valencia, Spain. The streets of an eastern Spanish town are awash with red pulp as thousands of people pelt each other with tomatoes in the annual "Tomatina" battle that has become a major tourist attraction. At the annual fiesta in Bunol, trucks dumped 160 tons of tomatoes for some 20,000 participants, many from abroad, to throw during the hour-long morning festivities

AP

8/30 31 August 2016

A man steers a wooden boat through dead fish in a breeding pond at the Maninjau Lake in Agam regency, West Sumatra province, Indonesia. Thousands of fish at the fish farm of the Maninjau Lake died suddenly due to lack of oxygen caused by a sudden change in water conditions

REUTERS

9/30 30 August 2016

Iranians spending time in Urmia Lake near Urmia, North-western Iran. Hopes for survival of Urmia salt lake have been revived after more rains boosted a government program aimed at preserving the almost dried up water body

AP

10/30 30 August 2016

Somali security forces patrol the scene of a suicide car bomb blast in Mogadishu. At least 10 people were killed when jihadists exploded a suicide car bomb outside a popular hotel close to the presidential palace in Somalia's capital Mogadishu. The Al-Qaeda aligned Shabaab jihadists claimed responsibility for the attack on the SYL hotel which was previously attacked in both February 2016 and January 2015

AFP/Getty Images

11/30 30 August 2016

Turkish soldiers carry a giant Turkish flag during a ceremony to mark 94th anniversary of Turkeys Victory Day in Ankara

AFP/Getty Images

12/30 30 August 2016

Safari keeper Guy Pear gets a kiss from a five-day-old reticulated giraffe, at an enclosure at the Safari Zoo in Ramat Gan, near Tel Aviv, Israel

REUTERS

13/30 29 August 2016

A child holds a placard reading "Open the border" during a demonstration in support to refugees and migrants in front of Athens municipality building

AFP/Getty Images

14/30 29 August 2016

Police fire tear gas grenades at supporters of suspendend president Dilma Rousseff holding a demonstration during her impeachment trial in Sao Paulo, Brazil

AFP/Getty Images

15/30 29 August 2016

A rescue boat of the Spanish NGO Proactiva approaches an overcrowded wooden vessel with migrants from Eritrea, off the Libyan coast in Mediterranean Sea

REUTERS

16/30 29 August 2016

Indian troopers use shields to protect themselves during a clash with Kashmiri protesters in Srinagar. Authorities lifted a curfew in Indian-administered Kashmir after 52 days of lock down amid deadly violence, but street clashes broke out again between protesters and security forces

AFP/Getty Images

17/30 29 August 2016

A farmer checks hot peppers laid out on a road to dry under the sun before selling them to factories producing pepper products in Kilis province, Turkey

REUTERS

18/30 29 August 2016

Heavy rain clouds move over the central business district in Bangkok

AFP/Getty Images

19/30 28 August 2016

Dead wild reindeer are seen on Hardangervidda in Norway, after lightning struck the central mountain plateau and killed more than 300 of them

REUTERS

20/30 17 August 2016

Indonesian students play traditional drums called "Dol" from Bengkulu province as they participate in the Indonesian Independence day ceremony in Jakarta

AFP/Getty Images

21/30 17 August 2016

A woman attempts to cover a tear gas canister fired by police at a crowd in Srinagar protesting against the recent killings in Kashmir

REUTERS

22/30 17 August 2016

Participants struggle to reach the prizes on the top of greasy slippery poles in Jakarta, as part of Indonesia's celebrations to mark its 71st independent day anniversary

AFP/Getty Images

23/30 16 August 2016

An air tanker drops fire retardant on the Blue Cut wildfire in Lytle Creek, California. The fire is currently 9,000 plus acres, with 700 personnel on scene. Fifty-seven engines, 8 crews, 8 air tankers, 2 Very Large Air Tankers (VLATS), with additional firefighters and equipment on order

AFP/Getty Images

24/30 16 August 2016

Free Syrian army fighters stand atop of a hill as the moon is seen in the background in the south of Nawa city, in Deraa Governorate, Syria

REUTERS

25/30 16 August 2016

A Palestinian youth is being evacuated after he was wounded during clashes with Israeli soldiers conducting searches in the Palestinian al-Fawwar refugee camp, south of the West Bank city of Hebron

AFP/Getty Images

26/30 16 August 2016

AFP/Getty Images

27/30 16 August 2016

Mine workers sing as they wait for the commemoration to get under way near Marikana in Rustenburg, South Africa. On 16 August 2012 police shot and killed 34 Lonmin striking miners, apparently while trying to disperse them and end their strike. Ten people, including two police officers and two Lonmin security guards, were killed in the preceding week

AP

28/30 16 August 2016

People look at a crater caused by a Saudi-led coalition air strike at the yard of a hospital operated by Medecins Sans Frontieres in the Abs district of Hajja province, Yemen

REUTERS

29/30 15 August 2016

People cool off at a swimming pool in Daying county, China

REUTERS

30/30 15 August 2016

Turkish soldiers from a military guard of honor carry coffins during a mass burial ceremony for Turkish Cypriots who went missing in 1974 and whose remains have been found by the Committee on missing people in Cyprus (CMP), at a cemetery in the village of Tashkent (Vouno) in the self-declared Turkish Republic of Northern Cyprus. More than 30 Turkish Cypriots, who had disappeared in Tochni near the coastal southern city of Limassol in August 1974 and were found in 2014 in a mass grave in the village, were buried during the ceremony

AFP/Getty Images
She added: "The CIA IG should have a copy of the full Study because the report includes extensive information directly related to the IG's ongoing oversight of the CIA."
Cori Crider, a director at international human rights organisation Reprieve said in a statement: "Clearly the CIA would rather we all forgot about torture. But it's stunning that even the CIA's own watchdog couldn't manage to hang onto its copy of the Senate's landmark report about CIA black sites. One worries that no one is minding the store."
A spokesperson with the CIA indicated that it will wait for the litigation over the document to play out before deciding how to proceed, according to The Hill.
Reuse content